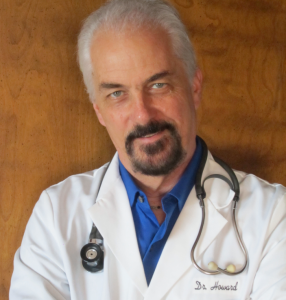 Dr. Michael Howard is the author of a new parenting guide, told from his unique perspective as a father and a leading pediatrician, with over 40 years of experience in private, clinical, and hospital practice.
In his upcoming book he will share ways each parent can develop and enhance their own unique parenting style while building confidence in their parenting decisions, as long as they are based on a few key – and simple – principles.
He was a frequent media spokesperson for the University of Louisville School of Medicine's Department of Pediatrics, both locally and nationally, he has spoken on all aspects of children's health, development, behavior, and well-being.
He was also the founder and director of the Pediatric International Adoption Clinic, which provides a comprehensive service for prospective and current adoptive parents in the Kentucky and Southern Indiana region, as well as for the internationally-born children they adopt.
He was chosen as one of the best General Pediatricians in Louisville in 2012 by Best Doctors, Inc. and one of the Top Pediatricians of America by the Consumer Research Council in 2002.